Welcome to the Hacker toolkit – a selection of "how to" articles, useful links, hacker interviews, tips and tricks for equipment and processes, and lots more juicy nuggets of information designed to get you started on your making journey!
Get started guide…
Hack at Home "whatever the weather" coding challenge
Our friends over at Research Software Engineering have put together a super useful guide on GitHub, which explains how to write a super-minimal Python app – without making things complicated. All you'll need is a Gmail login and a GitHub account to get started.
The long read…
A beginner's guide to rapid prototyping
Prototyping is the idea of making something, and rapid is obviously doing that really fast. A prototype can be a very powerful tool to sell your idea. Here Hannah Cameron talks us through rapid prototyping and her top tips on how to get started.
How to…
Print prototypes for product development
3D printing has revolutionised the prototyping and development of physical products. With limited experience, you can rapidly create models or even small-scale production-runs of products with a very quick turnaround from design to realisation.
Useful links
3D Modelling 
Autodesk Fusion 360 A cloud-based 3D CAD design tool that's free to students and academics  
Meshmixer Free software for modelling, making and printing 
3D Printing  
Cura A free 3D printing tool that allows you to generate gcode for Ultimakers 
UP Studio A free 3D printing tool that allows you to send your files to the UP Minis
More from Hackspace
Discover what's going on at the Hackspace.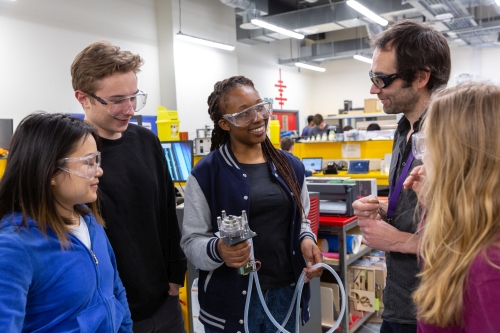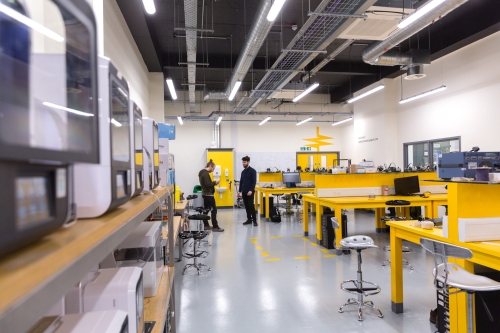 Your Hackspace journey starts here!
Become a member and take the first step towards getting your ideas out of your head (or research paper), and into the real world. From the latest prototyping equipment to the brightest academics and entrepreneurs from across Imperial College, and a supportive, inspiring environment – Advanced Hackspace is a vibrant community like no other and is the best place to realise your ideas and make them a success.