MBA Connect is an MBA student-led coaching programme aimed at bringing together the brilliant scientific minds and ideas from the wider College with the industry and entrepreneurship experience of Imperial's MBAs.
MBA Connect
MBA Connect creates a bridge between the Imperial College Business School and the wider community at Imperial.
Anyone at Imperial with an idea, a product, or a company can apply to be part of MBA Connect. You may simply have an idea that you are looking to develop, or you may already have a company that you are looking to grow. Our MBAs come from a variety of industry and professional backgrounds so can help with all stages of your idea, product, or company's development.
How it works
Each team is matched with a coach from the MBA programme. We take care to ensure that the matches are tailored to each unique situation based on industry or career or business goals. The coaching programmes are 6-8 weeks long depending of the needs of the founders.
The tailored coaching programme will help the teams to:
Develop specific industry insights
Grow career advancement and business strategy, for example marketing and communications, sales and pitch preparation
Develop your idea, product or company further
Operations and Project Management
Prior to starting my MBA, I spent 6 years working for Philip Morris in Switzerland in Operations, People Management and Project Management. As a Production Engineer, I improved and led multiple 100k projects, improving productivity or product integrity. As a people manager I led and coached a team of diverse background. Finally I led strategic commercialisation projects in multiple markets.
R&D and Operations 
I'm currently a Full-Time MBA student exploring opportunities in entrepreneurship and specifically interested in Energy and Sustainability. Before starting my MBA, I worked for 4.5 years as an R&D engineer at a startup to growth sized desalination company called Gradiant Corporation in the USA. I worked mostly in operational optimization of a novel desalination technology, which involved research, lab-scale system design and manufacturing as well as operation. Beyond that, I led field-scale startups and early operations of our technology, where my role ranged from being an on-site technical expert to project manager. I either led or was a part of starting up operations in remote parts of the USA, China, and India. Because it was a small growing company, I also had the opportunity to support our business development team with process design, proposal generation and customer interaction as a subject matter expert.
Product Development
I am currently a full time MBA student which I'm using as an opportunity to explore entrepreneurship; I'm particularly interested in future mobility and smart cities. Prior to this, I spent 6 years at Jaguar Land Rover in the UK developing new products as an engineering manager. My main responsibility was management of a £100m project where I lead a team 75 engineers to take a product from concept into production. The project included integrating the following technologies into three vehicles – petrol and diesel engines, autonomous vehicle systems, infotainment systems, connected vehicle systems and electrical architectures.
More from Hackspace
Discover what's going on at the Hackspace.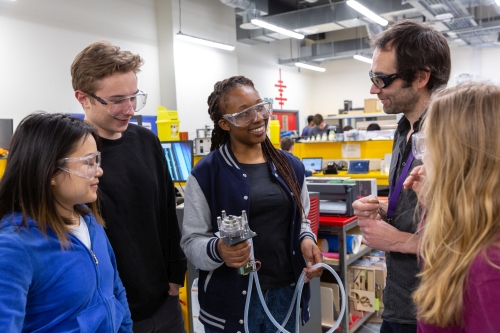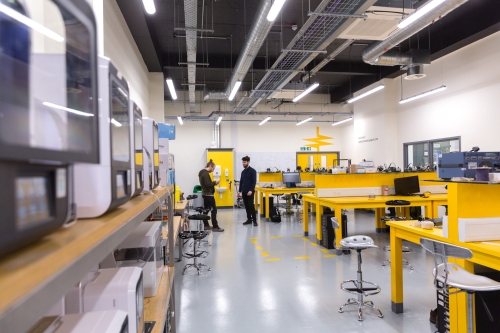 Your Hackspace journey starts here!
Become a member and take the first step towards getting your ideas out of your head (or research paper), and into the real world. From the latest prototyping equipment to the brightest academics and entrepreneurs from across Imperial College, and a supportive, inspiring environment – Advanced Hackspace is a vibrant community like no other and is the best place to realise your ideas and make them a success.