The latest goings-on at Hackspace
News
All the latest from the Hackspace
A new 3D virtual experience of the Campus has been designed to showcase its unique spaces during challenging times.
Events 
Explore and sign up for events at the Hackspace
Save the date for Advanced Hackspace's annual exhibition "Demo Day', coming on 17 March, 2020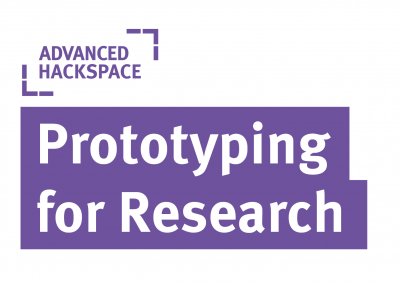 'Protototyping for Research' is an opportunity for you to accelerate your research projects with prototyping and design support from the Hackspace team.
Hack at Home is an opportunity for you have a 30-minute video call with a member of the Hackspace team to discuss your project, get ideas off the ground, or ask any burning questions you might have.
Your Hackspace journey starts here!
Become a member and take the first step towards getting your ideas out of your head (or research paper), and into the real world. From the latest prototyping equipment to the brightest academics and entrepreneurs from across Imperial College, and a supportive, inspiring environment – Advanced Hackspace is a vibrant community like no other and is the best place to realise your ideas and make them a success.