An open innovation community
Events 
Explore and sign up for events at the Hackspace
Save the date for Advanced Hackspace's annual exhibition "Demo Day', coming on 17 March, 2020
Strap yourself in - take-off is iminent for the Design Engineering Society Makeathon 2020. Join us on January 31st to February 2nd 2020 for an exciting weekend of ideas, hands-on making and prototyping. The event welcomes all students enthusiastic about making, creative problem solving and working in a team!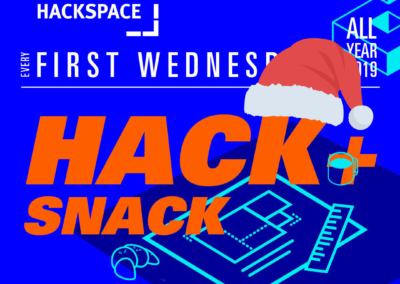 Join us for a special Christmas edition of Hack + Snack before we break for the holidays!
News
Catch up on the latest goings-on at Hackspace.
The winners of this year's Provost's Awards for Excellence in Health and Safety have been announced.
21 students from Imperial have made the semi-finals of the Mayor's annual Entrepreneur competition.
The Imperial-led medical technology entrepreneurship programme MedTech SuperConnector (MTSC) has graduated its third cohort of entrepreneurs.
More from Hackspace
Discover what's going on at the Hackspace.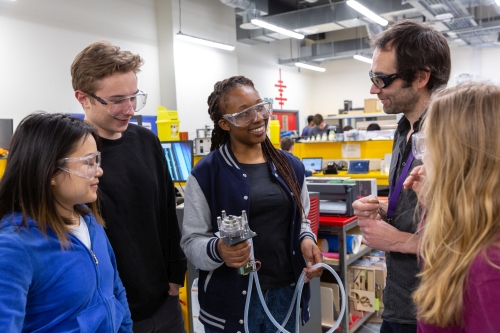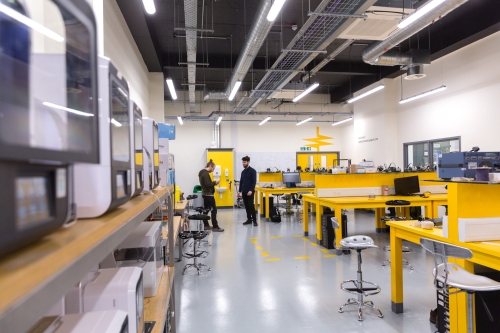 Your Hackspace journey starts here!
Become a member and take the first step towards getting your ideas out of your head (or research paper), and into the real world. From the latest prototyping equipment to the brightest academics and entrepreneurs from across Imperial College, and a supportive, inspiring environment – Advanced Hackspace is a vibrant community like no other and is the best place to realise your ideas and make them a success.