A laser cut calibration jig to make the calibration process more consistent at Imperial's Safety Department.
Gwen Mott, Radiation Protection Officer, Imperial College Safety Department
My project
Part of my work within the Radiation Protection Team of the Safety Department involves carrying out calibrations of radiation surface monitors. In order to make the calibration process more consistent, I started exploring the possibilities of making a calibration jig, which would allow the monitor probe to be in the same position over the source for each calibration. Since I was familiar with the use of the laser cutter, I thought this would be a good way to produce the jig and approached the Imperial College Advanced Hackspace to use the equipment there.
Support from Hackspace and the wider Imperial community
The Hackspace team were always happy to help with additional questions about the laser cutter and also the different options to assemble the jig. For example some parts had to be glued together and it was really good to get their input on the different types of glue and what might work best.
The Hackspace is a great place to explore ideas and test different solutions. In my case I could start with cutting some basic shapes to see how they fit and develop my idea from there.
Successes and learning
I think the final calibration jig is definitely a success, and the process of developing it has also taught me some important skills in terms of using the laser cutter that I have used in other projects. It was quite a challenge finding the right glue but, based on advice from the Hackspace, I found one that sets in place. In addition the early version of the jig had only one guide to keep it in the right position, which made it very wobbly. The Hackspace team recommended that I use at least two and that worked perfectly for my purposes.
Advice to aspiring makers, hackers, inventors or entrepreneurs
Don't be shy and talk to your fellow makers – find out what they are up to!
More from Hackspace
Discover what's going on at the Hackspace.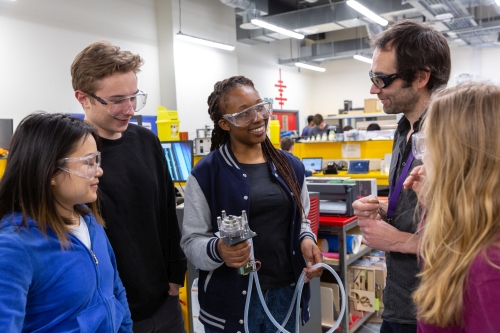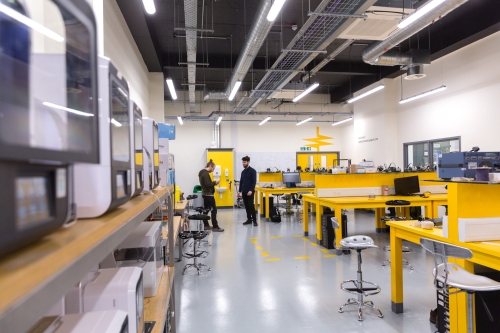 News
Catch up on the latest goings-on at Hackspace.
Imperial has been working with North Paddington Youth Club to build electric scooters alongside the College's engineers.
The 2022 Sculpture Challenge will provide students the opportunity to collaborate and bring their vision to reality, resulting in the winning sculpture having a permanent presence at the White City Campus.
Imperial College Advanced Hackspace launches Hackstarter to provide £500 prototype development grants.